SPRINGVALE
Branding / Web Design / Application

---
Springvale had come from another agency wanting a refresh with their online prescence and overall design and brand, they currently had a website for their "mother" brand – Springvale – but needed additional sites and a consistent look and feel throughout. Firstly, communication with the previous agency was key and to transfer everything needed and required for all digital material and neccasary access for migrating sites and documents. This project was quite the mammoth! it needed a lot of organisation and communication between myself and the company but over a couple of months we ticked off the priorities in our project list. The logo / brand was the first on the list and nothing major was neeeded as the brand had been well established already so the company didnt want any radical changes. A fine tune with the colour and type gave us a solid theme to apply to all other brands / products e.g Beamshield /Ecobead / Roofshield etc.
The websites required a lot of work internally with Springvale and a fair few meetings to understand the customer journey and requirements across all 3 sites, within a couple of months all content was refined and organised and all ready to be implemented in the designs. The UX / UI design was already complete which kept a consistent style and structure across all 3 sites – Springvale.com / Beamshield.com / ecobead.com – The sites needed to be clean, user friendly and easy to understand with the depth of information available throughout the pages.
There was no real connection between the brand and design beforehand so a solid and recognisable style had to be achieved. Nothing complex but something which could be ran through out if another product became popular, like the Beamshield and Ecobead products which then may warrant a site of their own. The soft overlays and colours from the brand were implemetned into the designs giving a clear indication of the product in conversation and the sites structure and style also fell inline with this colour scheme. Bold headings and blocked content area gives it a minimal look but shows the scale of a corporate company,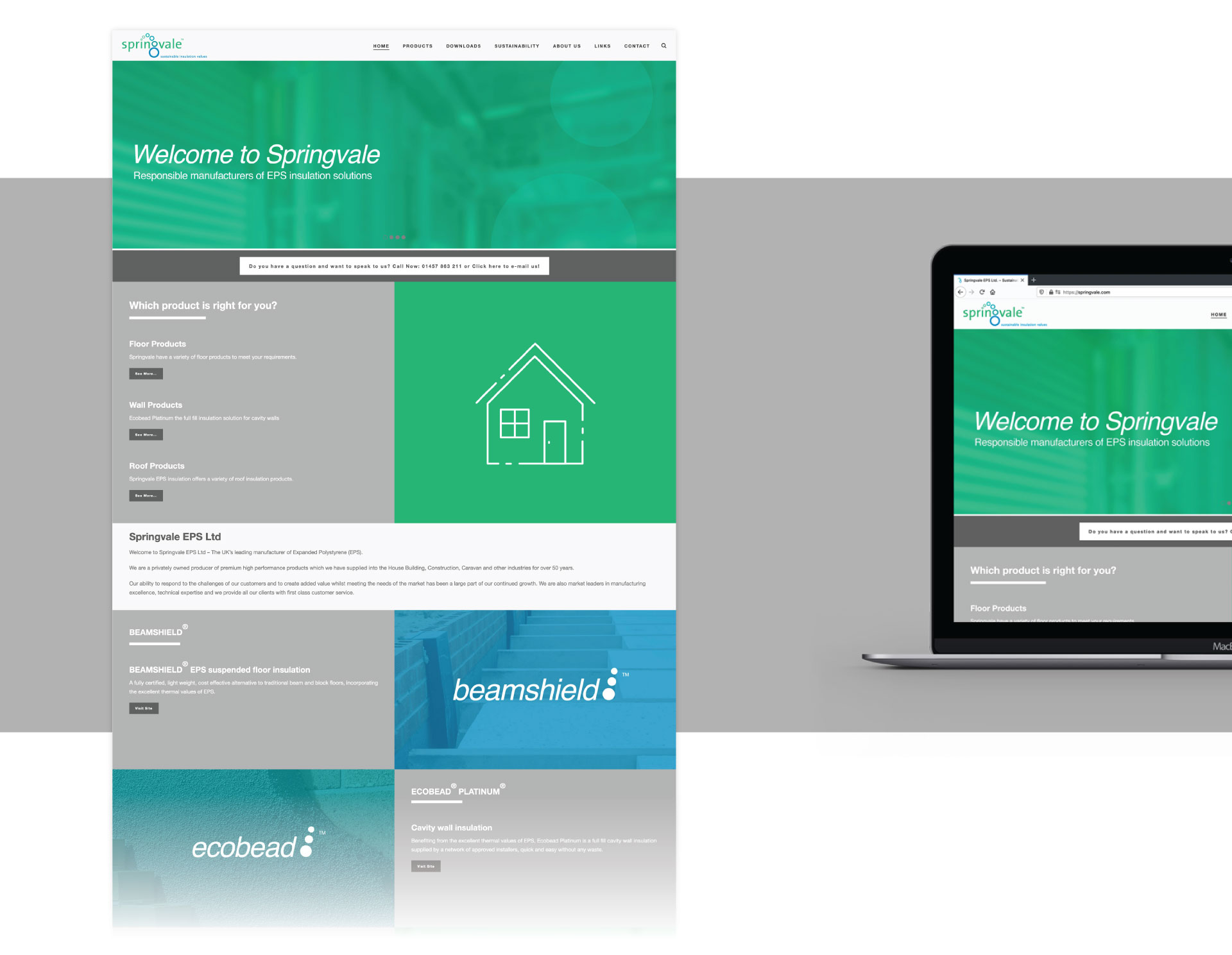 Bespoke illustrations were created to give the site a much more tailored feel and the products needed good CAD imagery throughout to easily explain and visualise the clients products online. We also got a good friend involved to get onto the film and video services for Springvale – Anattic delivered as always and brought some good insight for future work with their products, film and the possibilities to gorw and move forward with the brand.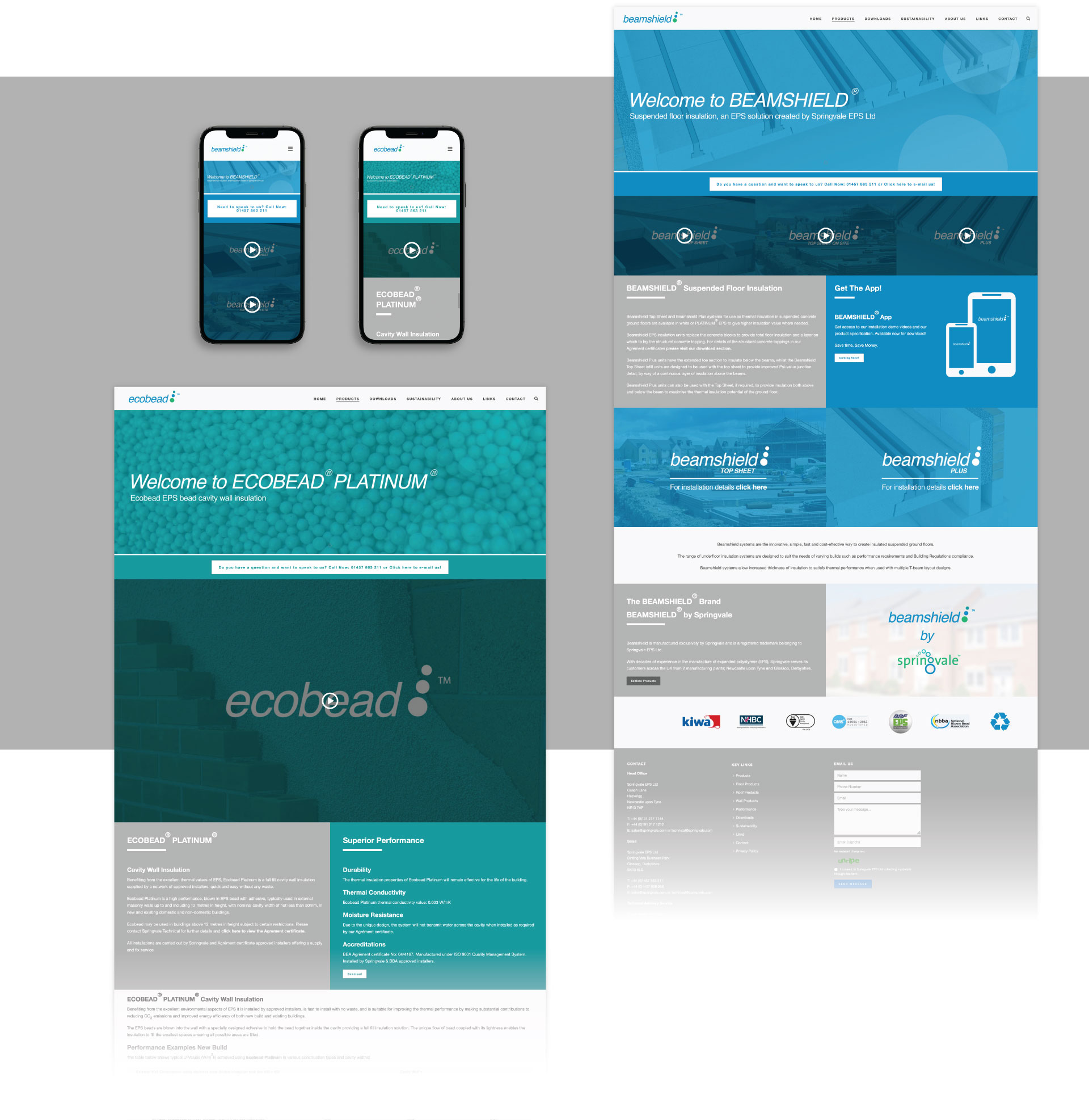 We have also completed an application for Springvale aimed towards the customers and installers of the Beamshield product, this is a nice simple app which clearly explains the product range and systems available from Springvale. It includes video installation and the thorough installation guide in a tidy user fiendly application for both iOS and Android platforms.
For more information or to look through this project, visit springvale.com / beamshield.co.uk / ecobead.co.uk