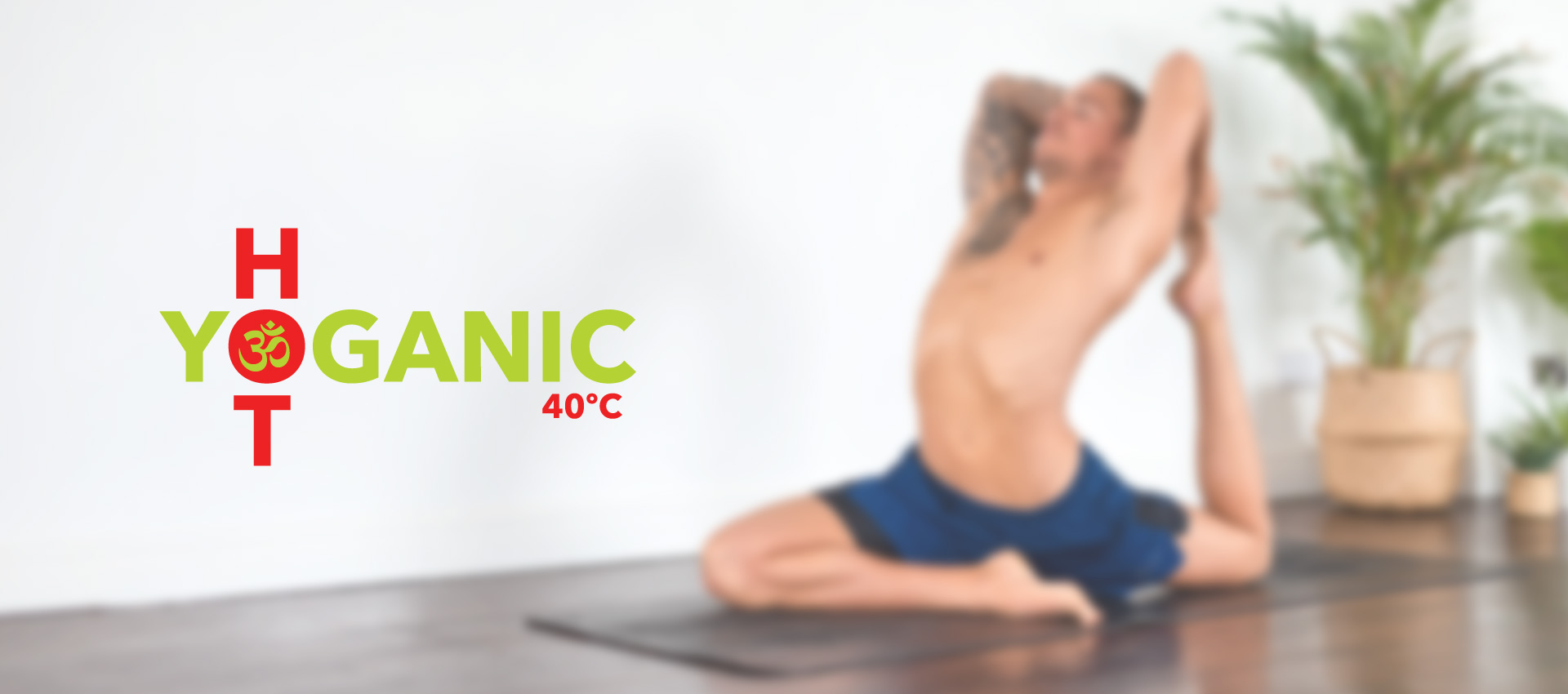 HOTYOGANIC 40
Digital Design / Web Design

---
These guys are an awesome team, we have been involved with HotYoganic for a while now and we created their first site when the journey just started. 3 years on and business is thriving, life is great and vibes are always good when working with the ladies and gents at HotYoganic.
We were asked to update the site and get it on par with the look and style expressed on the social channels, a much more holistic approach, white space and a minimal feel. To work with this style we wanted a more delicate typeface throughout and it was difficult to marry up much with the boldness of the brand logo so we added subtle stages to transition from a bold solid font to a much more delicate serif typeface. We used Didot for all headings and then a soft sans serif web font, Raleway, for the body and sub headings, softer colours rather than a solid black and then incorporated the brand lime green throughout all headings and design elements.
Simple silhouette vectors of tropical palms and cheese-plants and weighted strokes applied with the serif types for the banners created a sophisticated and lush styling elevating the brand to where they wanted to be, we are really happy it matches the look and feel of the instagram feed and hope to work in a bit more of this styling throughout some of the posts in the future giving a real consistent feel to the brands voice on-line.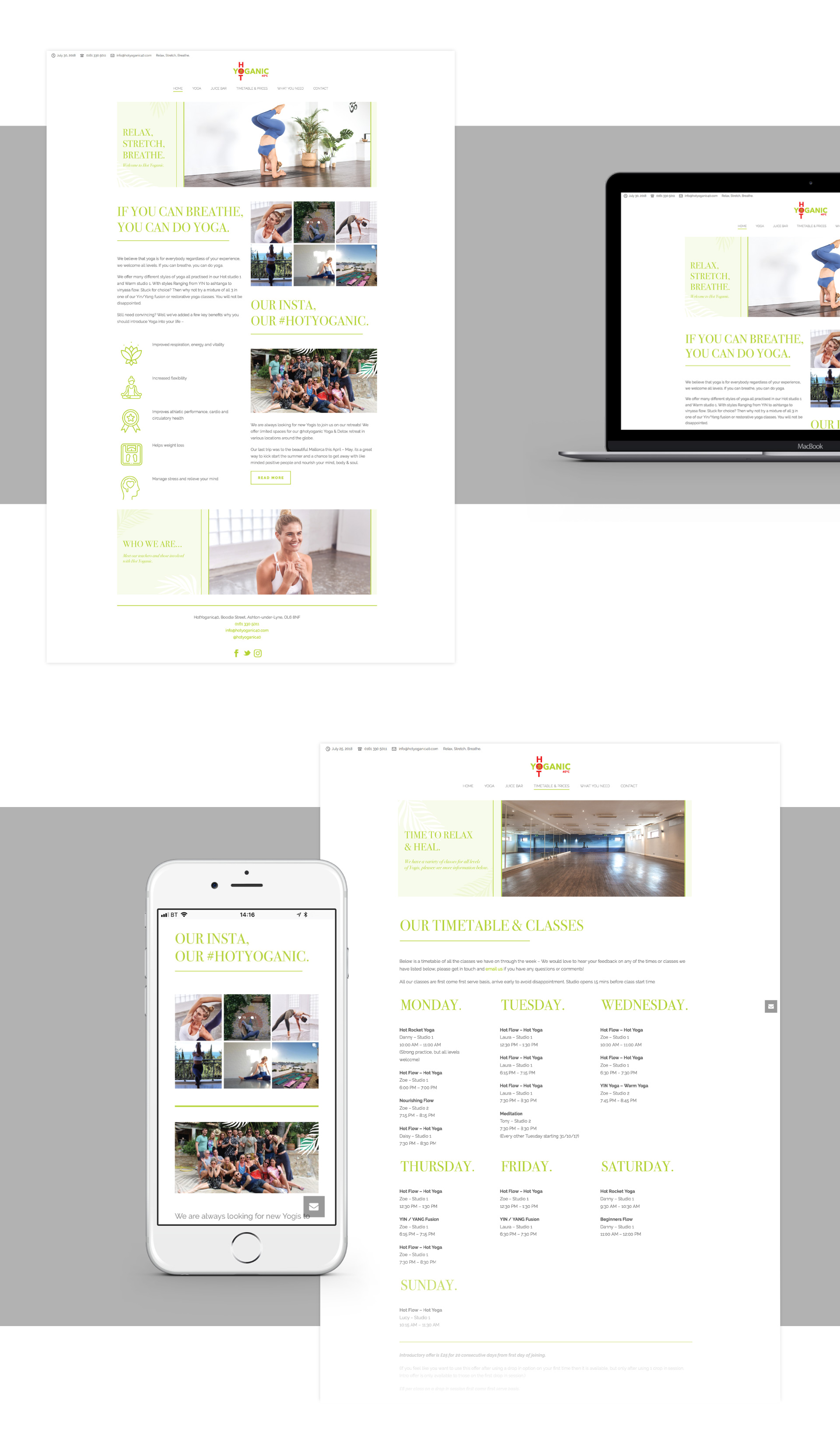 The timetable now is much simpler to understand, read and easier to navigate. Simple text on brand is all we need, no fancy plug-ins, no extra applications, lets strip it down and make it simpler for us, the client and most of all, the user. Plenty of white space throughout and we wanted to keep the imagery bright and vibrant so a new shoot is being arranged in-house to update all the imagery across banners / galleries / new sections on the site and give it those last few finishing touches it needs.
For more info. on the classes and what HotYoganic offer go check out Hotyoganic40.com and see what you think!