ELLESSE UK
Project Management / Creative Direction / Website Design
---
ellesse UK required a new E-commerce platform and an update to the entirety of their on-line presence for the UK market. We we're involved with the brand from early 2016 and have produced a variety of works, collaborations and been involved in many ways and we're happy to have been a part of the re-build of the brand in the UK, in the past 5 years the brand has had substantial growth and hit the market perfectly. We originally produced design material for the website including banners, call-to-actions, features and anything that was required from the brand. Working closely with the in-house team at ellesse we were heavily involved and project managed the transition of a legacy html site over to a new and up to date shopify platform alongside the great teams at Intrada Creative and Velstar in the North West of the UK.
It was an extensive project which took a lot of minds to get it to where it is today and it is still forever growing in-house at ellesse UK, external agencies and ourselves. We continue to assist with all design aspects of the site and social platforms and together with all the great people involved this brand is now elevating street-wear fashion in the UK market.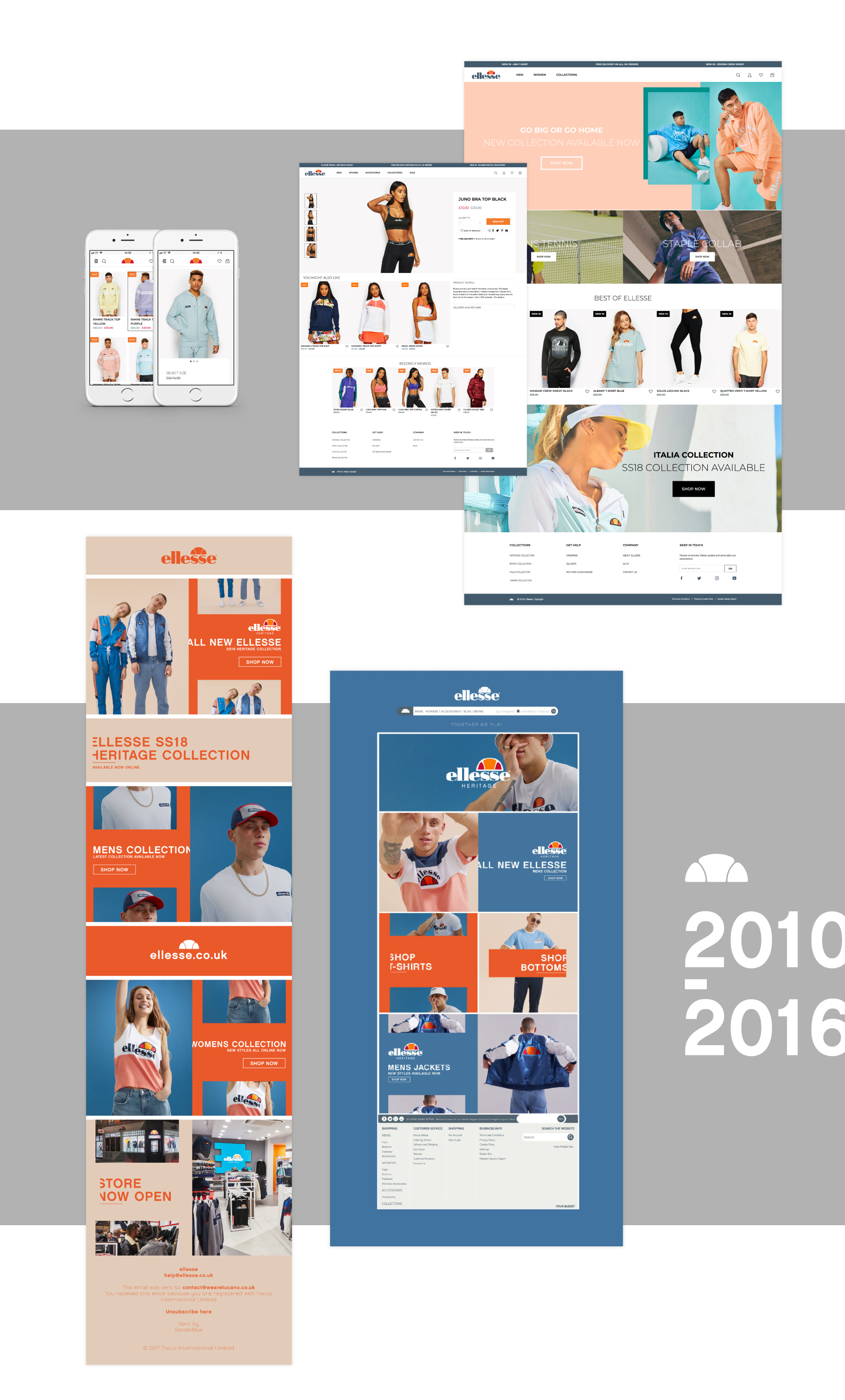 Late 2017 – early 2018 was the launch of the new site, a new experience for the customers for the brand and a much more fluid and flexible platform for the brand to grow with. Tucano assisted Intrada Creative and Velstar with the UX / UI design throughout the site with user journeys, page layouts and styling options for banners / buttons / Call to actions and typography. We also carried out the retouching throughout all collections for the launch of products, professionally retouched in house giving a full, clean and consistent look throughout.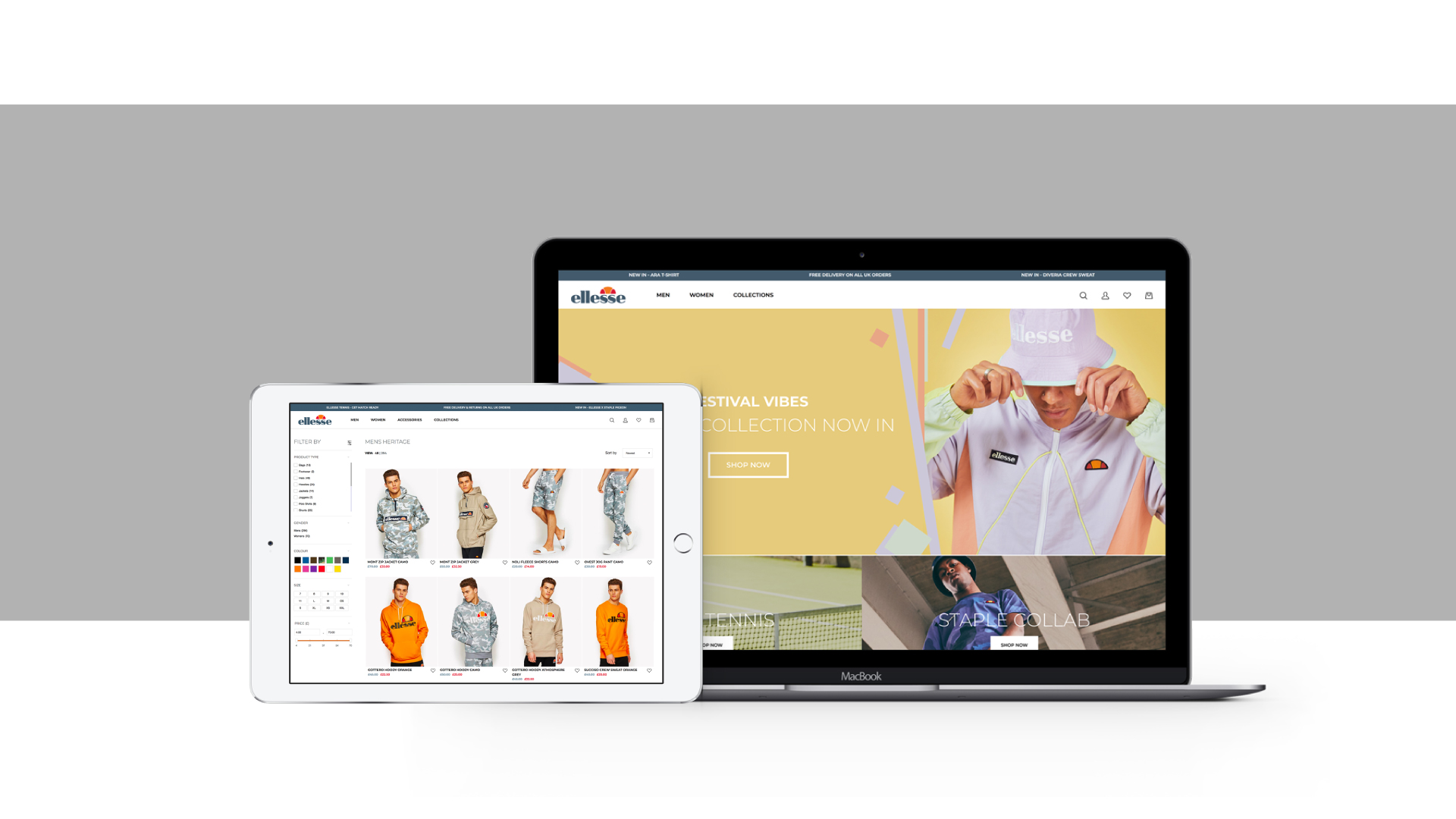 Since the launch of the site and growth in-house at ellesse UK we have focused on digital design requirements, Tucano produces digital content for the website, social platforms and emailers as well as providing retouching and clipping services to get the e-commerce product imagery in top shape ready to be live online. We work closely with the fantastic photographer that is Rick Whittle to make sure photography and retouch work hand in hand, we have also been involved in many other areas in the brand inlcuding the video / film production and had the pleasure of assisting with the Make it Music project that Matti Page is directing and filming, alongside the awesome crew over at Anattic who now are producing the film content for the brand, a truly awesome team and hopefully plenty of more stuff to come in the future.
To see more about the brand, our work or simply have a shop! take a look at ellesse.co.uk